McKay's Heroes Awards
Dedicated to those who helped our organization throughout the years.
McKay's Heroes Award - 2012

Randy Williamson
Meeting Randy has placed a hero in my life and heart. I am arrogant to think I could ever do anything to enhance his life. The sound of his laughter and the beauty of his smile and the unconditional love he showed during our visit was humbling and allowed me the sweet experience of loving freely and laughing heartily. Meeting him has given me a joy that will last my lifetime. He is my Hero and my Rock Star!!!!!!!!!!!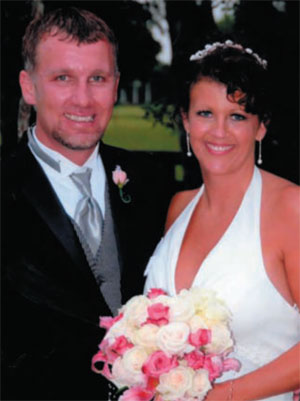 Kelly Herrington
McKay's Heroes Award - 2011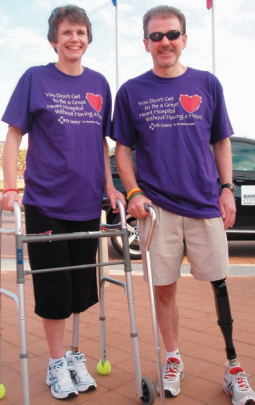 JUST ORDINARY PEOPLE
Chris and Denise Arthey moved to Houston from England in 2007, on assignment associated with Chris' work. Chris works for ExxonMobil on new oil and gas developments around the world.
Denise is a teacher, and while on assignment has been volunteering in two local elementary schools in The Woodlands, where they live.
Chris and Denise have three youngsters, all in their twenties, who are working and studying back in England.
McKay's Heroes Award - 2010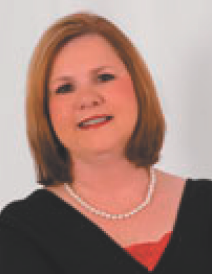 Dixie has resided in Montgomery County for 38 years. She has been a Realtor/Broker for 35 years and has had the distinction of being President of the Montgomery County Board of Realtors and Realtor of the Year. In 2010, Texas Monthly honored her with a service award.
She cherishes her family! She is married to Steve Estep. They have four children, eight grandchildren and one great-grandchild. Dixie & Steve attend Conroe Church of Christ.
McKay's Heroes Award - 2009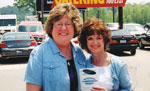 Mary Bowers
McKay's Heroes Award - 2008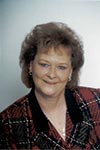 Marilyn Noel
McKay's Heroes Award - 2007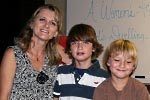 Tracey Magee
McKay's Heroes Award - 2006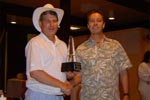 Richard Caudle - Charity golf tournament proceeds to benefit child safety curriculum.
The proceeds of a charity golf tournament on June 24 for the The Samuel McKay Everett Foundation will benefit a child safety curriculum for children aged prekindergarten to second grade. The event, which took place in Panorama Village, raised $13,000 for the cause.
McKay´s Legacy, the education branch of the foundation started by Paulette Norman, focuses on teaching children how to be safe. Norman, a former teacher, first developed the program for children in third to fifth grade. It is written from a child´s perspective on what a dangerous situation is and how to handle it. The six lessons in the curriculum are "Self-Esteem," "Internet Safety," "Stranger Beware," "When a stranger isn´t So Strange," "No Bulling Allowed," and "Don´t invade My Space" is in the line with the Texas Assessment of Knowledge and Skills (TAKS).
"I don´t think that boys and girls are born knowing how to be safe," said founder Paulette Norman, "So we´re trying to help them learn to be safe around people through education." The Samuel McKay Everett Foundation also awarded it´s fifth annual McKay´s Hero award at the tournament. The award recognizes the volunteer work of someone in the community towards helping the foundation. This year´s recipient was Conroe resident Richard Caudle, who produced 1,000 DVD´s for McKay´s Legacy.
"I felt that if a person gave their time to this organization, that they were our heroes," Norman said. "And what better hero is there than someone who helps children?"
The The Samuel McKay Everett Foundation was created in 1996 after the kidnapping and murder of Paulette's 12 year-old son McKay Everett in 1995. McKay was abducted from his Conroe home by an adult family friend while his parents were away at meeting. He was missing for 5 days before his body was found in Louisiana.
McKay's Heroes Award - 2005
Richard Caudle is the president of Rock 'N Learn, Inc., a leading producer of children's educational audio/book and video programs sold in school supply specialty stores throughout the U.S. and internationally. In 1986, Richard formed Rock 'N Learn with his younger brother, Brad. Prior to Rock 'N Learn, Richard worked as a school psychologist where he saw the need for highly entertaining educational programs that would hold the interest of students and get results. Richard has co-produced over 40 Rock 'N Learn titles, including the best-selling Multiplication Rap, Letter Sounds, Spanish Volumes I and II, and Getting Ready for Kindergarten. His programs have won over 35 awards, including numerous Parents' Choice Awards and Dr. Toy 10 Best Video Products. Richard has written over 25 industry-related publications as well as co-authoring several articles in the field of school psychology. He has served on several committees of the National School Supply & Equipment Association and presently serves on its Education Excellence Foundation Steering Committee. Richard holds a B.A. in psychology, an M.S. in School Psychology, and an M.B.A. He and his wife, Kathie, have two daughters, Shawn and Michelle.
McKay's Heroes Award - 2004
Brian Ehlers - McKay's Heroes Award 2004 was presented to Brian Ehlers, our 3rd Annual Golf Tournament Chairman and an avid supporter of The McKay Foundation.
McKay's Heroes Award - 2003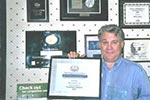 Bill Cochran, Jr. - McKay's Heroes Award 2003 was presented to Bill Cochran, Jr. for his persistent support since 1995.
The Samuel McKay Everett Foundation is dedicated to providing safety education materials that help children be safe around people. My wife, Kim, and I are motivated to help in this "worthy cause." I urge others to get involved and help protect our precious children.
McKay's Heroes Award - 2002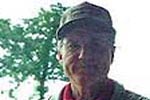 Don Heathcott - Don chaired the First Annual Golf Tournament and received the first McKay's Heroes Award.