Purchase a DVD for use in your educational facility, with all these videos!

When is the right time to start talking to your children about safety?
How do you keep your children interested in such an important topic?
What is the right way to talk to your children without creating too much fear?
The answers to all these questions has been answered in this 6 Cartoon DVD. Each story uses a combination of animation, light hearted humor, and catchy music to keep the attention of children of various ages in or of the most important lessons a child can learn.
We encourage you to watch these videos with your children since it offers golden opportunities to discuss important topics on safety around adults!
Topics Covered
Self-Esteem
Bullying
Child Safety
Strangers
Internet Safety
Personal Space
Rated: G
Language: English
This email address is being protected from spambots. You need JavaScript enabled to view it.
DVD Includes 6 Videos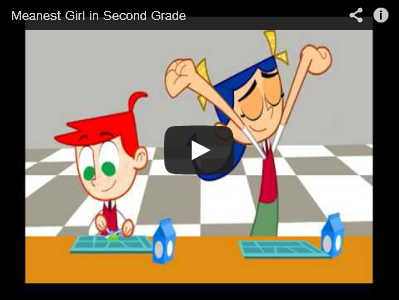 The Meanest Girl in Second Grade
Zoe Gallagher was a mean girl. She wasn't the ordinary kind of mean, she was REAL mean. This story teaches about bullying.
---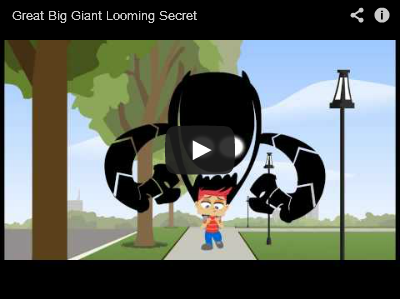 The Great Big Giant Looming Secret
Dominic had a secret. It was a great big giant looming secret he kept deep inside. This is an important story that teaches about inappropriate touch.
---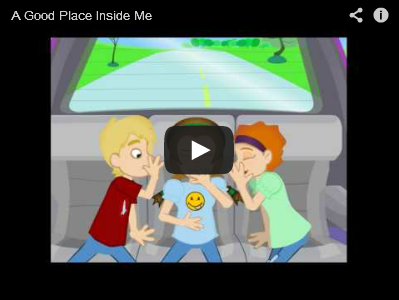 There is a good place inside of me. It's a happy place with fond memories. This story is about self esteem through being positive.
---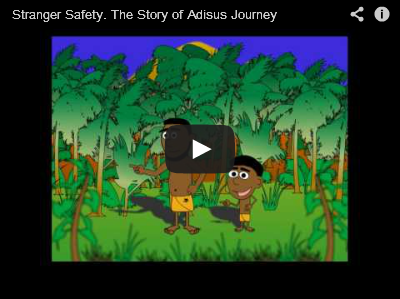 Take this loaf of bread, and this package of meat - to the other side of the jungle, and lay it at the wise man's feet. Adisu's Journey is a story that teaches stranger safety and how NOT to be tricked when approached by a stranger.
---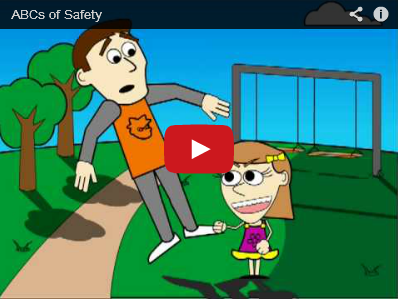 ABC's of safety uses the alphabet to teach the basics of safety to children. This was our first cartoon ever put together.
---
Would you eat crumpets with a creepy cougar? Or have tea with a terrible tiger? This story asks simple questions about common sense and how they can be applied to child safety around adults.